SHORT COURSE ON RESILIENCE ASSESSMENT
AUGUST 22-26, 2022, ONLINE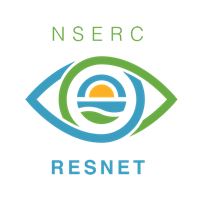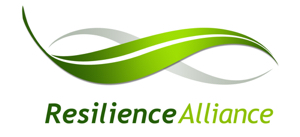 The annual Resilience Alliance (RA) short course is a collaboration of the Resilience Alliance network (www.resalliance.org) and ResNet (www.nsercresnet.ca). In 2022, the course will be taught online by international experts and attended by post-graduate students (Masters and PhD) and post-doctoral researchers from around the world.
The purpose of this exciting one-week course is to draw on the expertise of scholars in the RA network to teach about resilience as conceptualized and studied by RA scholars and to facilitate collaboration among a broader network of students and researchers. Approximately 25 applicants will be accepted to participate in this course.
2022 THEME: Resilience Assessment and SES methods
In 2022 the course will focus on resilience assessment and related social-ecological systems methods. Drawing on The Routledge Handbook of Research Methods for Social-Ecological Systems, the course will offer a unique opportunity to learn directly from many of the researchers who contributed to the book as chapter authors. Topics will include: the evolution of resilience assessment, data needs and opportunities for assessing the resilience of systems, future scenarios and resilience assessment, systems scoping, and dynamic systems modelling.
FORMAT
The five-day immersive course will be asynchronous with two online sessions daily coupled with offline readings, presentations, and a group project. Participants will meet with instructors in plenary and in small groups for two 75-minute sessions between the hours of 11:00am - 2:00pm EST each day.
LECTURERS
Allyson Quinlan (Convener) - Resilience Alliance, Canada
Elena Bennett - McGill University, Canada
Reinette Biggs - University of Stellenbosch, South Africa
Jennifer Hodbod - Michigan State University, USA
My Sellberg - Stockholm Resilience Center, Sweden
Alta de Vos - Rhodes University, South Africa
Steven Lade - Australian National University & Stockholm Resilience Center
Juan Rocha - Stockholm Resilience Center, Sweden
Nadia Sitas - University of Stellenbosch, South Africa
Paul Ryan - Australia Resilience Center, Australia
HOW TO APPLY -
Post-graduate students (Masters and PhD), postdoctoral researchers, and early-career researchers are invited to apply by submitting the online application form here: RA 2022 Course Application Form by June 15, 2022.
There is no fee to apply. Students accepted for the course will be required to pay a registration fee of $125 USD. A limited number of grants are available to qualifying students who are unable to fund their attendance.
FOR MORE INFORMATION
The program is in development and new information will be added to this page.
Please direct any questions to Allyson Quinlan (editor@resalliance.org)