The Stewardship Network (TSN), established in 1998, is this year's recipient of The Science and Practice of Ecology and Society Award.
The Stewardship Network focuses on collaboration among researchers and practitioners to solve common problems in the Great Lakes region, North America. The paper entitled "A boundary-spanning organization for transdisciplinary science on land stewardship: The Stewardship Network" published recently in Ecology and Society, describes how TSN has continued to work with stakeholders and grow the network to more than 10,000 practitioners. Through on-going workshops, web seminars, and an annual conference, community-based conservation initiatives benefit from the cumulative knowledge and practical experience of network members.

The Science and Practice of Ecology & Society Award recognizes practitioners or organizations applying interdisciplinary science to challenges at the intersection of ecosystems and society. By publishing their stories E&S aims to share examples and innovative applications with others. Read more about the award and browse a collection of papers authored by past recipients edited by Dr. Marco Janssen here.

Citation: Fischer, A. P. 2015. A boundary-spanning organization for transdisciplinary science on land stewardship: The Stewardship Network. Ecology and Society 20(4):38.
http://dx.doi.org/10.5751/ES-08121-200438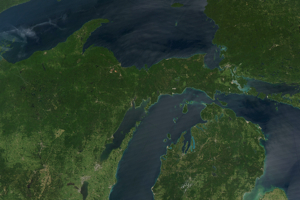 Keywords: SPES Award, Stewardship, Ecology and Society