The International Risk Governance Council has produced a collection of authored pieces exploring the role of resilience in risk governance.
The collection of short articles includes several contributions from the Resilience Alliance network including perspectives on: Panarchy, Ecological Resilience, and Assessing and Managing Change in Complex Systems.
The short articles span concepts, approaches, and case studies across a range of sectors, providing a valuable resource to anyone interested in the broad spectrum of ways in which resilience is being conceptualized and applied, particularly in the area of risk governance.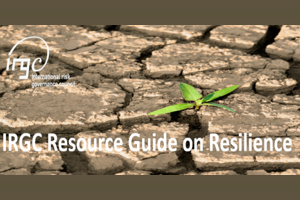 Keywords: risk, IRGC, risk governance