Marianne Falardeau-Côté, a PhD student at McGill University in Montreal Canada and a Resilience Alliance Young Scholar has been selected as one of Canada's Top 30 leaders under 30 in sustainability in the magazine Corporate Knights (Globe & Mail).
Marianne Falardeau-Côté, a Ph. D. student in the lab of Dr. Elena Bennett studies ecosystem services, human well-being and resilience in the Arctic.
Read more about Marianne's research and leadership in sustainability and more on the recognition she has received at the Corporate Knights website.
Warm congratulations to Marianne Falardeau-Côté.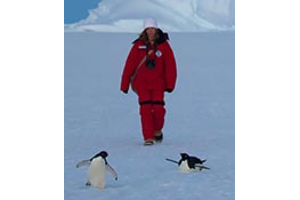 Keywords: Arctic, young scholars, top 30 under 30, sustainability leaders